It's that weird time of year when people seem to make financial plans.  Including life insurance?  Guess so, but is there really any time of year when people think about life insurance?
Life insurance isn't exactly top of mind; USA Today calls it "the most ignored in fianncial planning."  Dare you to try and find a life insurance salesman under the age of 50.
I recently looked up the nice older gentleman who sold me my life insurance policy 15 years ago, when I was running my own production company in Los Angeles.  I gave him a call…
…he's no longer with us.
Life insurance is still pitched today exactly as he pitched it to me:  "This here, young man, is a sound financial planning tool."
I bought some for the same reason Forbes says everyone else buys it: I really love my wife, I always will, and I want her to be taken care of if I depart sooner than we anticipate.
After I bought it, I forgot about it.  For like a decade.  I can't be the only one.
What got me to sit up and look more closely at the value of life insurance, recently, was when my brother-in-law — the youngest life insurance salesman I've ever met — walked me through the list of companies that wouldn't exist today had their founders not leveraged their policies to give them a second life:
Ray Kroc borrowed against his life insurance policy to cover payroll and finance the first Ronald MacDonald advertising campaign
Stanford University owes its founding to the life insurance Leland Stanford collected when his 15 year-old son died in 1884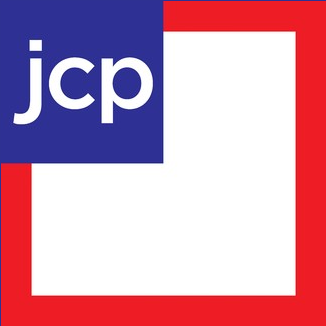 JC Penney might need some help again these days, but it made it through the Great Depression thanks to James Cash Penney's ability to borrow against his life insurance policy to meet payroll and keep operations flowing
I'm betting most of us, even the children of economists, weren't raised to ponder life insurance as an instrument of business entrepreneurship.  And yet, when you think about it more broadly, is there a more compelling bet both for and against oneself, than life insurance?
Surely the idea of buying life insurance now to one day leverage in one's business to cover payroll or finance debt is odd.  But in some ways,  "Two things of opposite natures seem to depend / On one another….," as the most famous life insurance salesman of all time, and the only one to win a Pulitzer Prize, Wallace Stevens, once wrote.
I'd imagine Kroc, Stanford, Penney and many 21st century entrepreneurs might recognize themselves in these lines from Stevens' Notes Toward A Supreme Fiction:
We reason of these things with later reason
And we make of what we see, what we see clearly
And have seen, a place dependent on ourselves.