Yossi Vardi Attempts To Beat Kobe Bryant
Ok, we all saw Kobe Bryant "jump" over an Aston Martin. In case you missed it...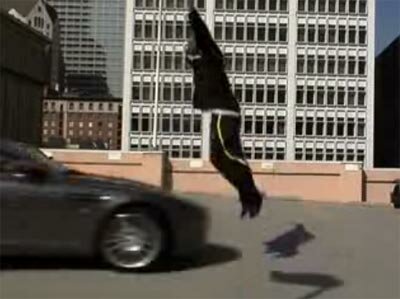 Most people knew it was fake. But world famous entrepreneur and hi-tech guru
Yossi Vardi
, stubborn Israeli that he is, decided to try it himself anyway. If Kobe could do it, he bragged, so could a man twice Kobe's age, with a little more meat on his bones. So he did, and this, unfortunately, is what happened...